It's time to embark on a
revolution to improve neurological care in this country.
The NeuroLifeNow app is designed so you can tell us about your experiences in and out of hospital. Tell us about your waiting times, your symptoms and your treatment and we'll help to amplify your experiences.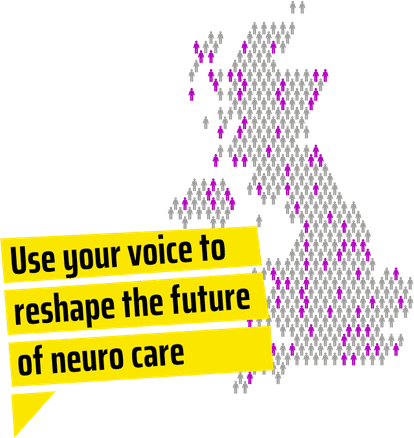 Too often people with neurological conditions do not get the treatment, care and support they should. We want to help to change that.
More care and support is needed for people living with a neurological condition and your experiences will be vital when it comes to persuading:
Healthcare professionals
People who fund services
Politicians and decision makers
Sign up for Email News
By submitting my email in the above box I am happy for the Brain and Spine Foundation, the charity which owns and operates NeuroLifeNow, to contact me about its news, events, campaigns and services. Read our privacy policy here