Welcome to NeuroLifeNow
Your unique experience is valuable and the insight you provide will dramatically improve the future of healthcare.
Join our journey. It starts today, with you.
A warm welcome from NLN ambassador, Mark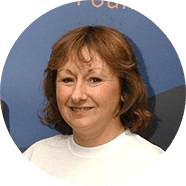 It's hard enough at the best of times, but with COVID-19 and lockdown, it's been really difficult to access the services and support needed to help me manage and cope.

But the NHS are looking at how to make things better, and with a bit of help, the services we need can be improved. That's why I'm pleased to support NeuroLifeNow, which will help me, and others with a neurological condition, to share our experiences of care provision at this difficult time. By contributing our stories, we will make our voices heard."

Lauren Downie Neuro Life Now Champion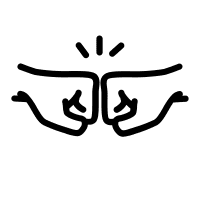 By taking part in this pilot, You're helping
to build the largest neurological community.
Share your story via the NeuroLifeNow app or web platform.

Your story could help millions
Sign up and answer a few questions each month about your access to health and care services, your wellbeing and your experiences of COVID-19.
When you share your experiences with us, you're not only giving us vital information that will help us change the future of neurological care, you're also helping to build a community – a community that will provide millions of people like you with a support network.
Talk and we'll listen
Each month we'll report back what you, and others like you, are telling us. You will be able to access this. We will also report to those who are responsible for funding and delivering care.
This is just the start. We will be learning throughout, and your experiences will directly influence the evolution of the platform.
We will publish results on the 'NLN Hub' section of the website. In the meantime, head over the hub to find links to useful information and support.
We will look carefully at what you are telling us, and help to make sure your experiences have the platform they deserve. We'll help to amplify them with healthcare professionals, people who fund services, politicians and more. Your stories will drive campaigning for better support for all people with neurological conditions.
This is the beginning of something great. Join us now.
Download the app or visit the web platform today.
Sign up for Email News
By submitting my email in the above box I am happy for the Brain and Spine Foundation, the charity which owns and operates NeuroLifeNow, to contact me about its news, events, campaigns and services. Read our privacy policy here